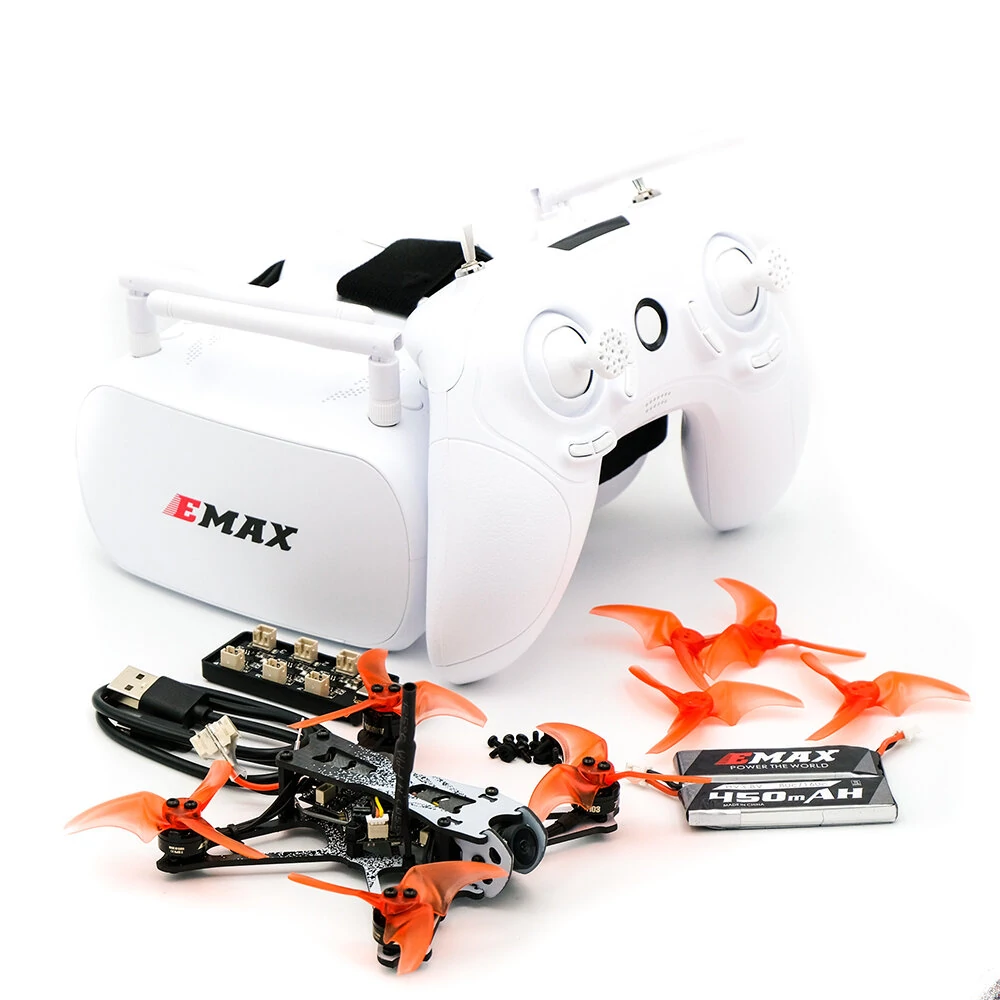 Optimized Power System: Featuring a power system focused on control and flight time, theTinyhawk2 Freestyle utilizes 1103 7000KV motor in order to achieve the optimal RPM needed to maximize filight time and efficiency. By utilizing the AVAN Rush 2.5 inch propeller, grip and thrust are optimized.
Durable Design: Designed out of aerospace grade 3k woven carbon fiber, durability is maximized allowing the aircraft to withstand high degrees of impact. Printed onto the frame is a designer pattern giving the aircraft an appeal like no other.
Enhanced Video: By re-designing the frame to accept a higher quality camera, the FPV experience is enhanced, allowing newfound clarity when navigating the enviroment. Paired together with a video transmission system that is 8x more powerful than its predecessor, video signal will no longer impede the user experience.
First-Person Experience: Integrated into the Tinyhawk2 is a video transmission system with a first-person-view camera, allowing the pilot to utilize our Virtual Reality Goggle to experience a pilot's view firsthand.

Ultimate Drone Kit: For the more experienced pilot, the Tinyhawk2 offers unparalleled value in helping pilots master FPV with everything
needed to get started into outdoor drone racing.