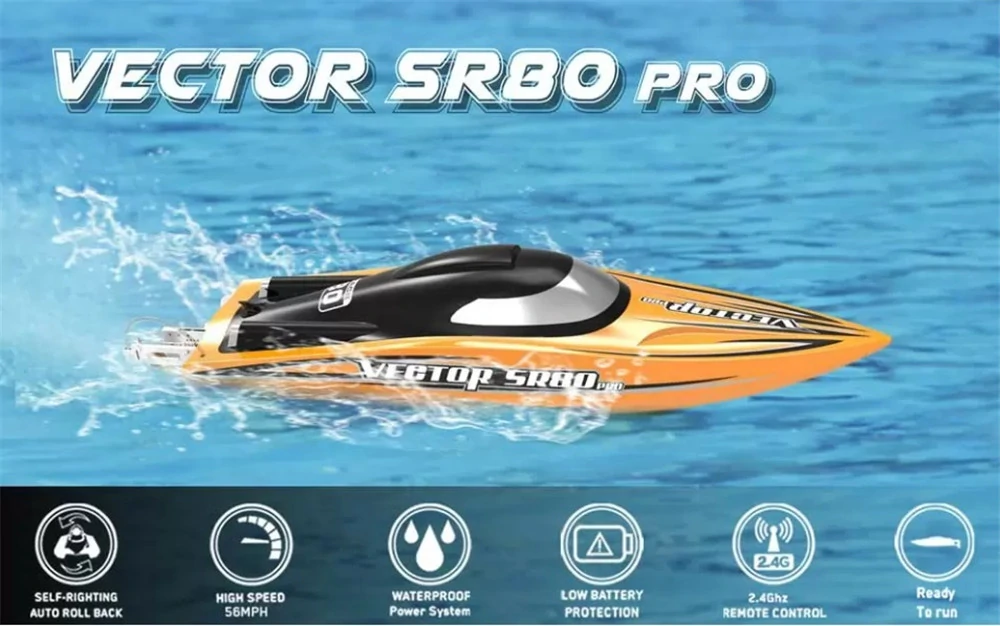 【High Speed RC Boat】46mph (74km/h) high speed makes you be the fastest racer and leave other rc boats right behind.
【Capsize Recovery】Self-Righting Hull Design gets the racing rc boat back to the game quickly while the boat is capsizing.
【ABS unibody Blow-Plastic Hull】The hull is made by ABS plastic, which is impact-resistant and crack-resistant, expands the life time of boat and make you be able to enjoy more fun.
【Metal Hardware】More sturdy than plastic hardware, not easy to be damaged by impact or other accidents, you can boldly driving it at 46mph.
【Already To Run】Include transmitter, receiver, all electronic parts of the model, you needs to purchase the battery and charger additionally.